Diesel Repair in West Wendover NV
If you are looking for the best diesel repair shop in West Wendover NV, look no further than us here at Roadway Towing & Recovery! It is stressful to have your vehicle serviced, but we do our best to make the process as easy as possible for you. Our shop is full of well-trained and professional mechanics, who will make any repairs necessary to get you back on the road in no time! Don't trust just anyone to work on your diesel engine, trust our Roadway Towing and Recovery team. We strive to provide the best service to every driver in West Wendover!
Request a Repair or Other Service With Us!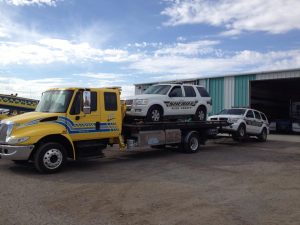 Our Roadway Towing and Recovery team is able to help with any type of diesel repair. We have over 30 years of experience in repair and maintenance. Not only do we have years of experience, but we also are on call every day of the year, 24 hours a day! Taking your vehicle in for repairs can be stressful. You also may worry that the company will be dishonest about the work you need done. However, when you bring it in to our Roadway team, you can rest easy knowing we are honest with our customers. You will never leave our shop with more questions than when you first came in, and you will be satisfied with our high quality work! Aside from diesel truck repair, we're happy to offer a wide range of other services as well. If you're in need of light, medium, or heavy duty towing, just give us a call! We are also able to provide equipment transport service, recovery service, roadside assistance, and more.
Ready to request a repair with us? We are happy to help. Just give us a call at (775) 752-3938. If you don't want to call us, and you aren't in an emergency situation, request a repair with us online! This option should only be used when you do not need immediate assistance! Please fill out the form completely, double check your details, and then submit! Someone from our team will reach out to you as soon as possible. After you've requested service, you can sit back and relax, knowing that our Roadway team will take excellent care of you and your vehicle!
We Want to Hear From You!
Once you have received service from us, or if you already have, please be sure to rate our service! It only takes a moment of your time, and we love to hear back from all of our customers. We appreciate all feedback, because it helps us learn how to best serve everyone in the West Wendover community. When leaving us feedback, please try to be as specific as possible, and if you have one of our employee's names that you would like to include, please feel free to include that as well! If you would like to read some of the feedback other customers have left for us previously, be sure to check out the "Reviews" page here on our website! We take great pride in being able to provide service to drivers in West Wendover, NV and surrounding cities!